A New Look for xrefactor.com
As you may have noticed, today, I launched the new xrefactor.com design.
The Old Look
This was what it looks like before: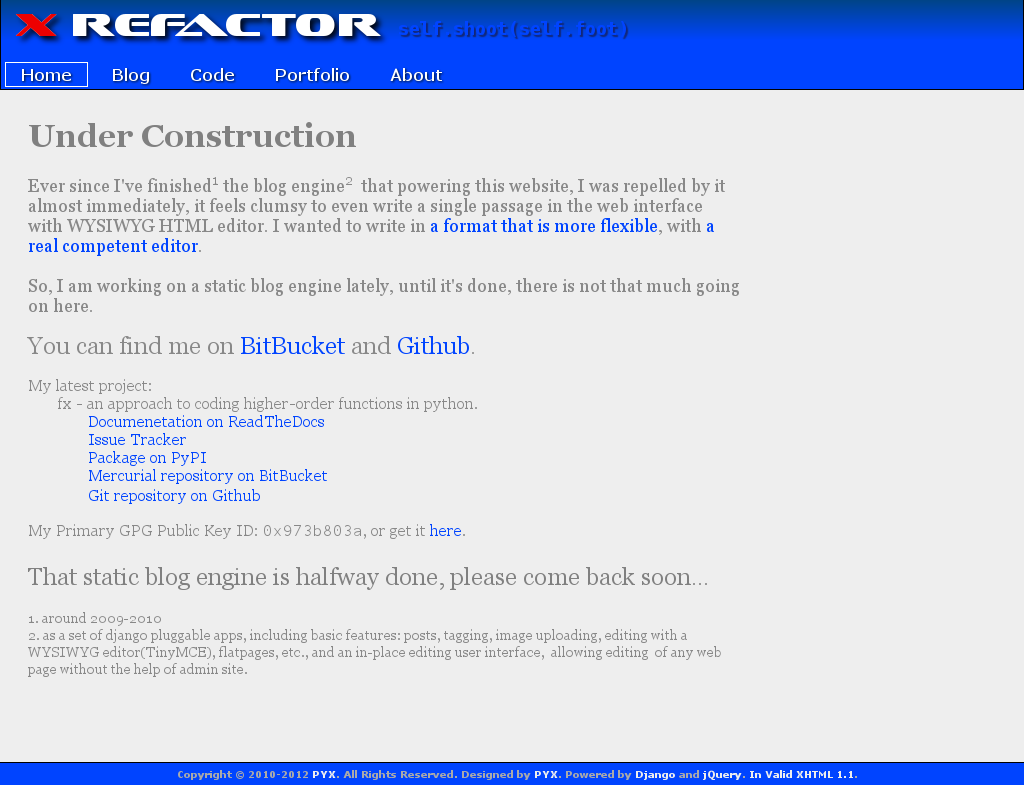 The True Difference
In fact, the true difference is going from a django powered dynamic site, which was written by myself, to a static website generated from source files written in a light weight markup language, by Ena, which was also written by myself. By switching to Ena, it's fun again to write articles, not only I can now focus on contents, but I can also edit them with the editor of my choice, manage with my favorite SCM.